Welcome to Weather Wiz Kids®!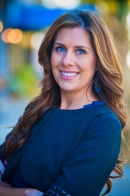 I'm meteorologist Crystal Wicker. I designed Weather Wiz Kids® especially for children to allow them to learn more about the fascinating world of weather. It's also a wonderful educational website for teachers and parents to give them the right tools to explain the different types of weather to children.
Meteorology – The science that deals with the phenomena of the atmosphere, especially weather and weather conditions.
Visit our facebook page
See our posts on national weather news, weather articles, natural disaster stories, and more of the exciting world of weather!
Check it out!
Weather Headlines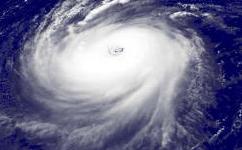 It has been an active Atlantic hurricane season with Hurricane Harvey and Hurricane Irma hitting the United States. But what exactly is a hurricane? A hurricane is a huge storm! It can be up to 600 miles across and have strong winds spiraling inward and upward at speeds of 75 to 200 mph. Each hurricane usually lasts for over a week, moving 10-20 miles per hour over the open ocean. Hurricanes gather heat and energy through contact with warm ocean waters. Evaporation from the seawater increases their power. Hurricanes rotate in a counter-clockwise direction around an "eye" in the Northern Hemisphere and clockwise direction in the Southern Hemisphere. The center of the storm or "eye" is the calmest part. It has only light winds and fair weather. When they come onto land, the heavy rain, strong winds and large waves can damage buildings, trees and cars.
Click Here to learn more about hurricanes.
City not found, please try again.
39°
clear sky
78% humidity
wind: 7m/s S
H 57 • L 29
Weather from OpenWeatherMap
Sign up for our weather newsletter
Our seasonal newsletter contains a weather summary of the previous season and what to expect in the coming season, including precipitation, temperature, and more!
Sign Up!
Winter 2017 Newsletter
Check out what to expect this Winter.
Take a look!